here is the assembly of the backrest i'm building for my bike. i got a sissy bar and pad from ebay and i'm cutting the sissy bar to remake it into what i need. see the pictures here showing the assembly of this backrest as it progresses.
this is the part when i got it.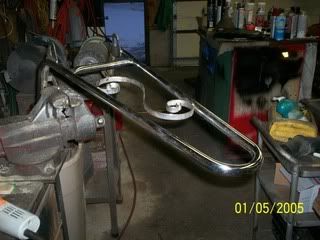 this the part i remove and discarded will not nee this.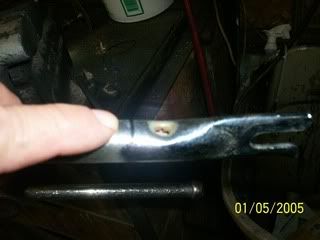 this is the cross support i removed to relocate for support.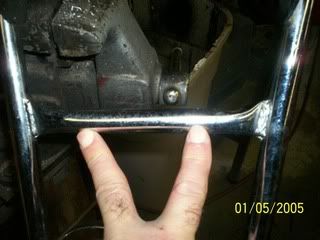 this is the part i cut off to reweld for rigidity.
this is the elbows i cut off the re-bend to the desired angle, 10 deg is a good starter angle. they are 10 deg open angle now i made them 10 deg closed.
this is the top section the back pad will fasten to.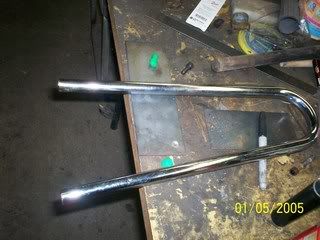 the backrest slider tube right side corner the backrest slides into this.
the backrest mocked up ready to finish welding and paint.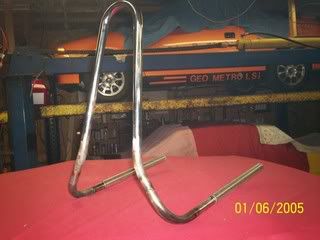 backrest in the rack that has the slider tubes welded on it.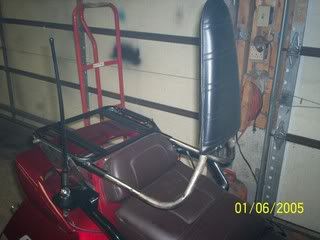 this one shows the backrest and the mount for the antenna.