I'm working on my DIY exhaust, as my stock one is starting to leak throw rusted out holes. Its turning out pretty good. My buddy is going to weld it for me.
I'm using a Muffler from a 400cc Yamaha ATV. I bought it for 25 dollars, it was mint condition.
I got a new OEM exhaust manifold for 25usd and $73 dollars in Mild steel piping.
I got two 1 5/8" OD pipe, two 1 1/4" OD pipe and one adapter pipe from 1 1/4" to 1 5/8" piping.
I cut the piping with my Dremel cutting tool.
The mild steel is pretty soft and easy to cut.
Hopefully we will be done by the end of the week.
here are some pics..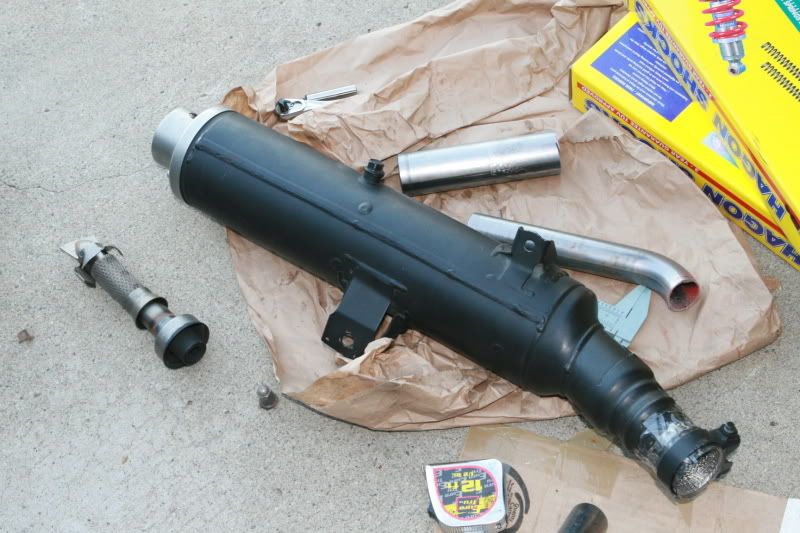 Gil